Kate Moss For Topshop Returns in April 2014
Kate Moss Is Returning to Topshop With a New Collection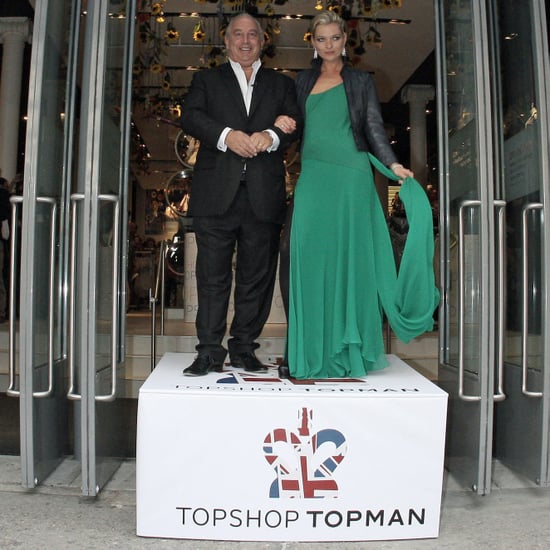 Ladies, sharpen your elbows. It was announced today that Kate Moss is joining forces with Topshop once again to launch a brand new 40-piece collection, which she is currently working on with a little help from Kate Phelan and Katy England. Apparently, a holiday with Arcadia mogul Phillip Green sparked the idea, and we can't wait to see what creations Kate has for us this time.
Moss designed 14 collections for the store from 2007 to 2010, a collaboration that launched with a bang at the Oxford Circus store in London, where Kate became part of a living window display in a '30s-style red dress. Further collections included summer festival wear, vintage-inspired party dresses, and plenty of Kate's signature skinny jeans, denim shorts, tea dresses, and waistcoats. Needless to say, most pieces sold out instantly.
The new collection will launch in April 2014 and will be available in 40 countries worldwide as well as online.