Kate Moss for Topshop Spring 2009
On Our Radar: Kate Moss for Topshop Part Nine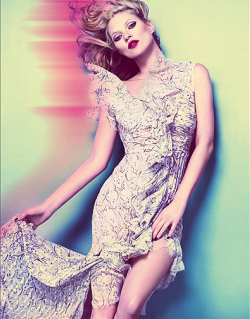 Kate Moss launched her ninth collection for Topshop this morning and will later today open the first American Topshop store in New York. The supermodel seems to get better at designing each time and this collection, which uses Liberty of London prints will not disappoint. Pieces in floral print and the party dresses are sure to be a sell out.
The Times recently asked Sir Philip Green how long the collaboration would continue for and he simply stated, "Until it runs out of steam", which judging by this collection doesn't seem likely to happen soon.
What do you think of her latest effort? Have you bought anything yet, or do you plan to?