Kate Moss Wants the Rolling Stones and Kanye West to Play Her Wedding
Kate Moss Talks Wedding Details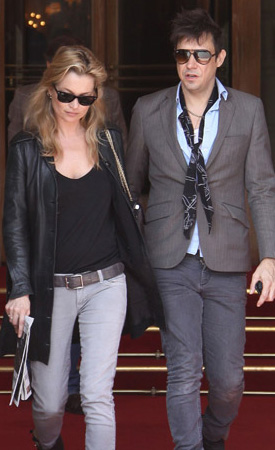 There is a lot of buzz about Kate Moss's wedding this Summer which is due to take place in July. As a regular of the festival circuit, you can expect quite a rock'n'roll wedding from the model. There have already been reports that she plans to have her hen do at the Isle of Wight festival, and now it seems she is going to create a mini-festival at her wedding too!
Kate and Jamie Hince are allegedly hoping for musical performances on their big day by The Rolling Stones and Kanye West. They have also reportedly also approached Led Zeppelin, The Clash and Beth Ditto.
Last month, Kate revealed that John Galliano would design her wedding dress, but following his controversial departure from Dior and subsequent time in rehab in Arizona it will be interesting to see if that is still the case.