Kate Spade Opens Two Boutiques in London
It's always exciting when a store that you love comes to your neighborhood, especially when it's such a great fit. That's how I feel about the new Kate Spade boutiques that have just been added to Sloane Square and Covent Garden. The mod brand, which houses everything from leather bags, wallets, shoes, accessories, clothing, and jewellery, had a welcome party last week at the Sloane Square outpost located just across the way from Peter Jones.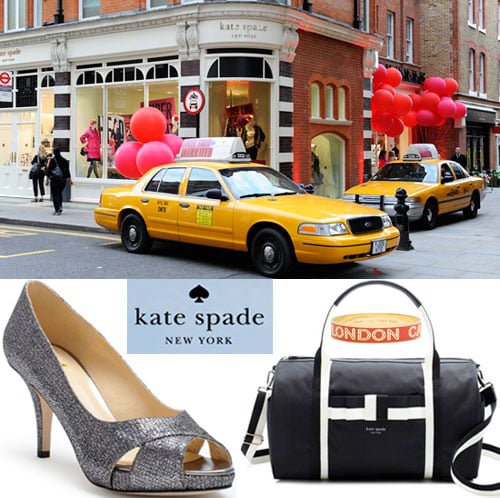 The store was covered in giant pink balloons, Champagne, lots of little odes to New York and London such as cool coasters and notebooks that were given away as parting gifts. Even New York City taxis were imported from across the pond and put outside to create a fun ambiance. My favourite picks on the shop floor are a pair of sparkly grey pumps with heels that aren't too high for dancing in, but aren't too low for an evening dress, a grosgrain-bow overnight bag and a pair of teal leather elbow gloves with bow detail.
The boutiques can be found at 2 Symons Street, London SW3 2TJ and1-4 Langley Court, London. Are you excited that Kate Spade has found a new home in the UK?