Katie Grand, Conde Nast, Style magazine
On Our Radar: Condé Nast Launch New Style Mag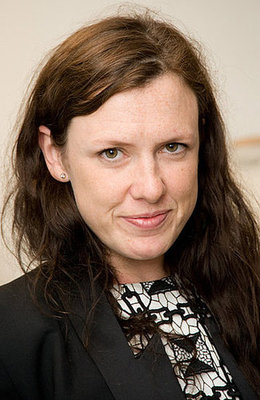 The rumour mill began to buzz yesterday as US blogs suggested that Katie Grand might be about to leave Pop magazine. Today it has been confirmed that Grand is indeed leaving Pop to set up a new style mag with publishing giant Condé Nast.
The magazine is yet to be given a name but will be published twice-a-year starting in March 2009. Condé Nast managing director Nicholas Coleridge explained, "It is a new departure for Condé Nast UK to publish an edgy, high-end style title in this sector, and in Katie Grand we have the perfect editor who brings the perfect team."
Again questions are raised about the timing of this new publication but I'm sure that the pairing of Conde Nast and Grand will make it an enormous success.
Grand commented, "I'm really looking forward to building up a new magazine from scratch again - a fresh start is always fun, and we have lots of ideas we can't wait to start working on. And it's really exciting to be working with Condé Nast, who publish some of the most important fashion magazines in the world."