Katie Holmes Becomes a Designer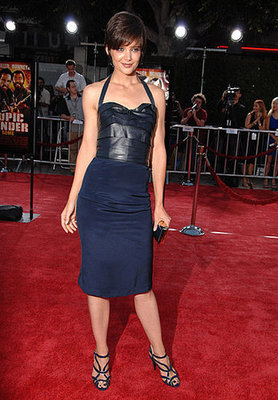 Katie Holmes attended the Tropic Thunder premiere this week with husband Tom Cruise. Her dress has left some people unsure but it has now been revealed that she designed it.
Working with her stylist Jeanne Yang, Katie designed the navy blue dress with leather pleated bodice. I'm still not sure about the dress but you can voice your opinion over at Fab US.
Katie is also insistent that this isn't the start of a fashion line for her.


Source