Kelly Brook and Nicole Scherzinger Wearing Tied-Up Shirts
Which Star Has This Throwback Trend All Tied Up?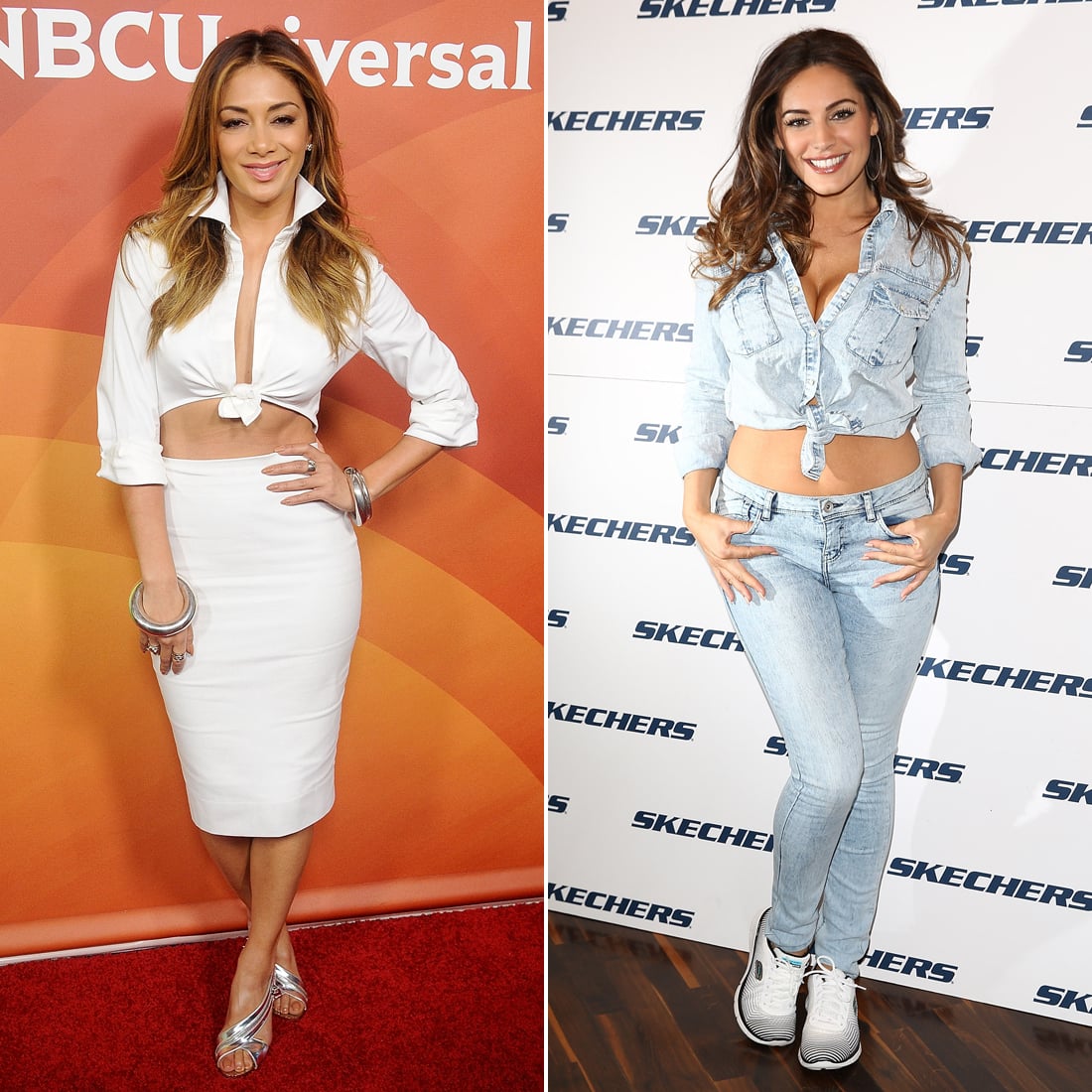 We should have known that where the crop top led, the tied-up shirt would soon follow. Fashion's current obsession with flashing perfectly toned abs combined with the high street's obsession with '90s throwback looks means we'll see no shortage of knotted shirts with one too many buttons left undone as the sun begins to shine. Two celebrities led the charge this weekend when they offered us two different takes on the trend. Nicole Scherzinger went down the white shirt route, wearing a very revealing Sergio Hudson design with no buttons whatsoever, teamed with a matching pencil skirt and silver heels. Kelly Brook, meanwhile, seemingly took inspiration from another Kelly, Saved by the Bell's Ms Kapowski, when she opted for an acid-washed denim shirt-and-jeans combo topped off with Sketchers trainers. The question is which taken on this trend do you love?