Kensington Gets a Fashionable Makeover from Vivienne Westwood, William Tempest
Kensington Palace Gets a Fashionable Makeover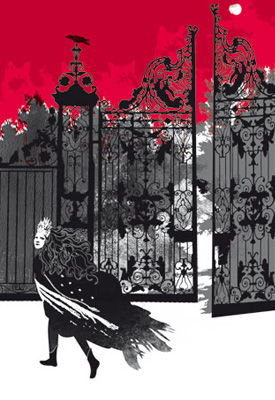 Kensington Palace is one of London's most famous landmarks, not least because it was once to home to Princess Diana. In 2010 it is getting a makeover with a helping hand from some of the biggest names in the fashion industry. Vivienne Westwood, William Tempest, Stephen Jones, Aminaka Wilmont, Boudicca and illustrator and set designer Echo Morgan have all been signed up to help out with the £12 million transformation.
Each designer will takeover a room among the state apartments to create an installation inspired by the Princesses that once lived there – Mary, Anne, Caroline Charlotte, Victoria, Margaret and Diana.
William Tempest explained his contribution, "My dress is inspired by Victoria's childhood and represents the restriction and isolation placed on Queen Victoria during those years and also the empowerment she felt as she became Queen and left the palace forever. It is created from thousands of origami birds which swarm together to grant Victoria's wish for freedom."
The exhibition entitled 'The Enchanted Palace' opens on March 26th and runs until June 2012.