Kim Kardashian Mocking Her Own #OOTD Selfies Will Crack You Up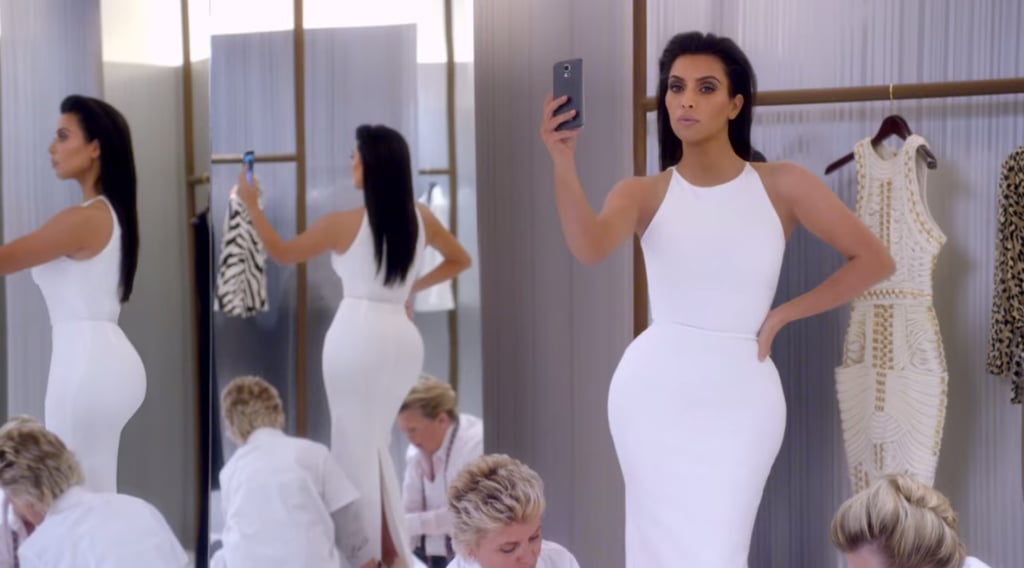 Whether she's dressed in a "furkini" in a pile of snow or posing for a cleavage-baring selfie, we love tracking all the ridiculous outfits Kim Kardashian wears. And she's well aware.
That's why Kim teamed up with T-Mobile for this hilarious #KimsDataStash commercial, which will air on TV during the Super Bowl. While the ad aims to warn us about unused phone data, we're more focused on Kim perched in front of the mirror with her Balmain dress hanging in the background. And that's kind of the point.
Scroll down to watch Kim poke fun at her own #OOTD pics, and then go back to whatever it is you were doing . . . which was probably scrolling through her Instagram feed.