Knitted Beanie Hats in the Style of Sienna Miller
Trend Alert: Knitted Beanies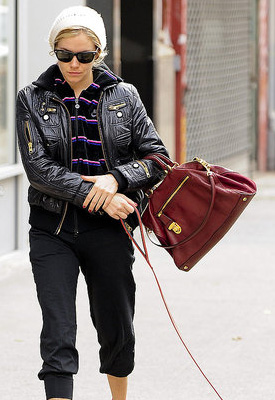 Sienna Miller was spotted walking her dog in New York City last week showing off her casual wrapped up style. The actress who is currently appearing on Broadway wore a padded jacket with a white knitted beanie.
Winter hats are great for covering up on a bad hair day or for keeping you warm on really cold days. There are so many on offer this season that you could get a few to co-ordinate with different outfits.
You could follow in Sienna's footsteps with a white knitted style like this one (£12) from Oasis. Will you be wearing a beanie hat through the colder months?