Lady Gaga to Launch Sunglasses Line with Linda Farrow of London
Lady Gaga to Launch Sunglasses Line?
For me, one of the most outrageous looks from the infamous Telephone video was when Lady Gaga stepped out in sunglasses covered in lit cigarettes. The singer is famous for pushing boundaries and does so throughout the video, but this is the one that sticks in my mind.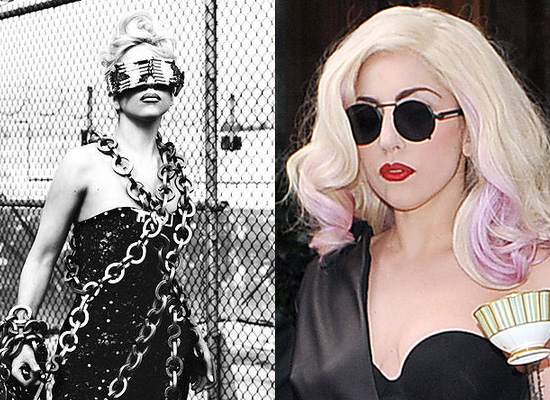 She is rarely seen without a head piece or sunglasses and usually chooses statement styles, like the Mickey Mouse pair she wore in the Paparazzi video. It's not surprising to learn then that Gaga is looking to cash in on this statement accessory by reportedly creating her own styles with London based Linda Farrow. Farrow has previously collaborated with Róisín Murphy, Alexander Wang and Matthew Williamson.