Lea Michele Double Braids
Get a Red-Carpet-Ready Braid Like Lea Michele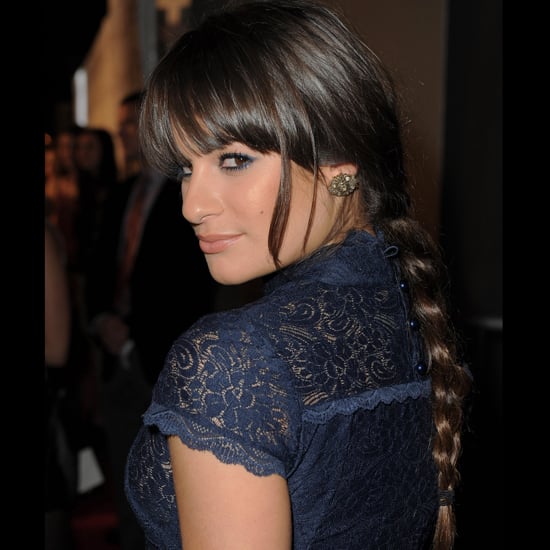 Lea Michele always has sexy hair, but her braid at the American Horror Story premiere was a stunner. Her stylist, Mark Townsend, has a few tips for creating a similarly undone but fancy look, so to learn about his technique, just keep reading.
Step 1: Prep
Townsend began by adding a few drops of Dove Nourishing Oil Care Serum to Lea's damp hair, blowing it dry with a large round brush. He then spritzed on an ample amount of Sally Hershberger Genius Spray Wax and scrunched her hair with his hands for "a cool, lived-in texture."
Step 2: Braid
Next, Townsend split Lea's hair into two sections, taking one quarter of the hair to the left side and three quarters of the hair to the right. He then plaited the two sections into a pair of separate, differently sized braids, tying them up with elastics about three inches from the bottom.
Step 3: Pull it together
"I pulled the two braids to meet in the center," Townsend explained, "and wrapped the smaller braid around the larger one, then secured with bobby pins. I let some pieces fall out of the smaller braid to create texture at the base of the ponytail."