Lena Dunham Perez Hilton Instagram March 2017
Lena Dunham Had the Best Response to Red Carpet Criticism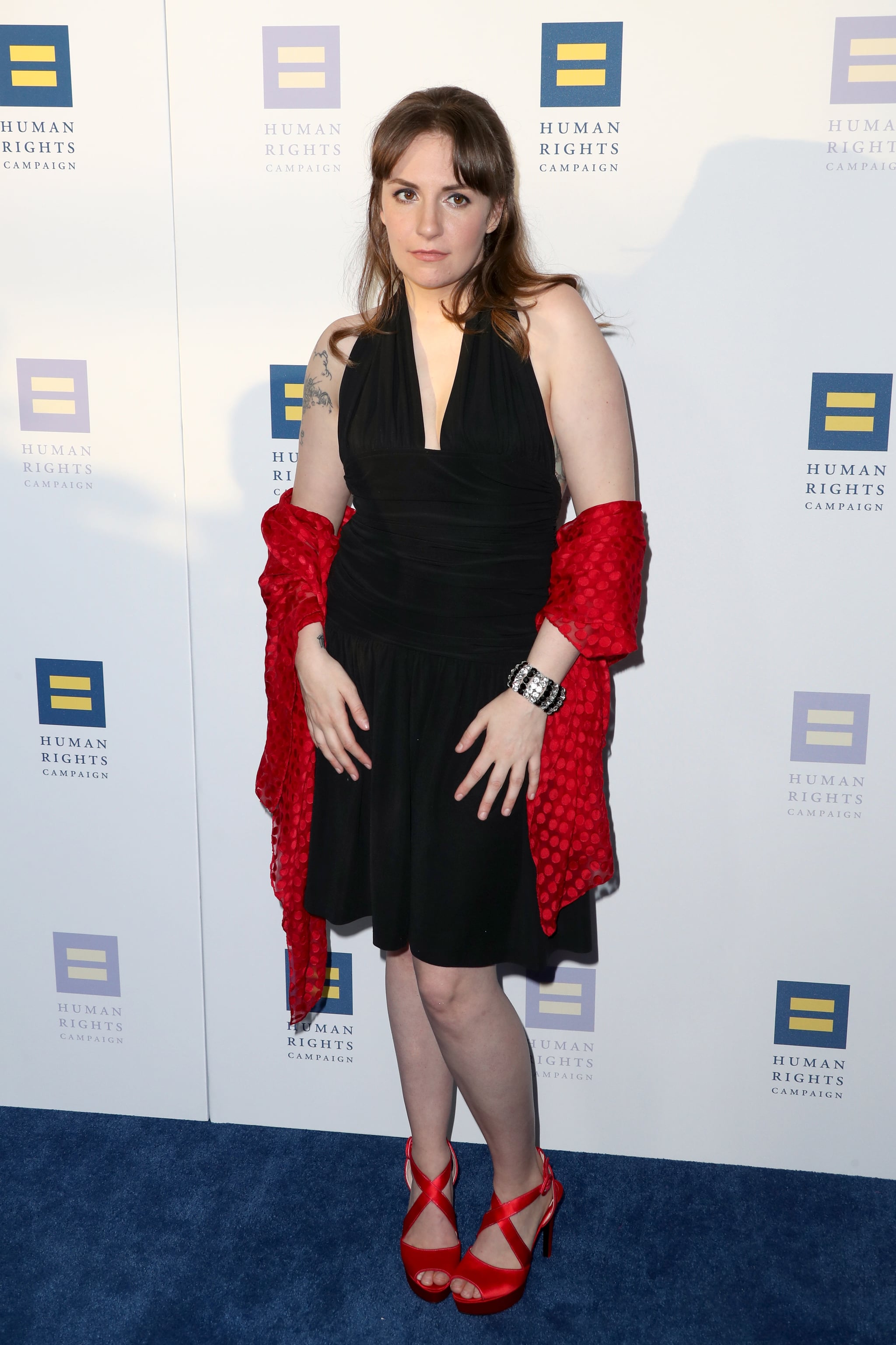 On March 18, Lena Dunham attended the Human Rights Campaign Gala in Los Angeles to give a speech and celebrate her friend and honouree America Ferrera. Following the event, Lena was the target of some subtle shade when Coco Perez, Perez Hilton's fashion platform, posted a picture of her red carpet look with the caption, "Nice to see her trying!"
In true fashion, Lena promptly responded with an eloquent comment, which was later shared by Coco Perez. Lena said, "I try at a lot of things. Mostly I try at being a writer, director, actor, activist, friend, sibling, partner, godmother."
She also explained how she doesn't allow her celebrity status to overshadow those other important roles in her life: "Fashion is fun but sometimes I'd rather not spend three hours and lots of cash I could give to charity or spend on books and food to get ready to go out."
In the latter half of her comment, Lena addressed another ill-intentioned image that Coco Perez had recently posted. In response to that particular post, Lena said, "When I look at that picture you subjected to 'caption this' criticism, I see a day well-spent writing, reading, having tea with a friend." Despite her fierce response and critique, the Coco Perez account seemed to applaud Lena and described her comment as being "well-said."
Read her comment in its entirety, below.