Length of Dress Reflects Economy as Hemlines Drop
Fab Flash: Dress Length Reflects Economy
Economists are not big fans of maxi dresses. Not because they like to see a lot of leg (although this may also be the case) but because it is believed that the length of dresses reflect the state of the economy, "Hemlines go up in a boom, down in a recession." Well, as the credit crunch takes hold the red carpet is reflecting this idea with Agyness Deyn, Angelina Jolie and Joss Stone all opting for maxi dresses.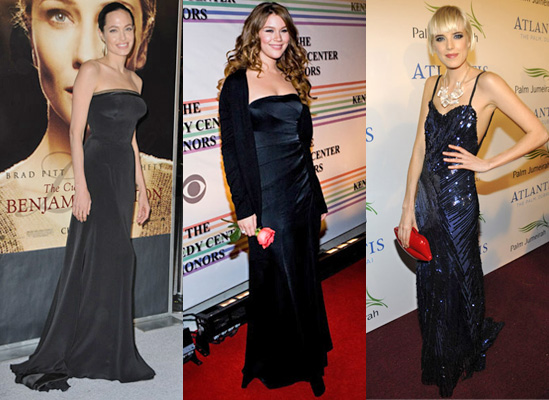 To keep reading and for suggested dresses read more.
Many believe that this way of covering up is actually an act of false modesty. Sonia Rykiel commented, "The thing about the long silhouette is that it is an intelligent way of dressing – light and powerful, hiding what needs to be hidden, and showing what needs to be shown."
Although the style is good news for most as the shape covers a multitude of sins, it isn't an easy style for shorter women. In this case, it's best to go for a fitted dress with chunky accessories and big shoes.
There are plenty of long dresses currently available and although they are more pricey than a mini (the extra fabric needed explains that) they are usually such a classic style that you can keep them forever. See below for some style on offer right now.