Liam Gallagher Launches Womenswear Clothing Line
Are You Interested in Liam Gallagher's Womenswear Line?
There are so many celebrity clothing lines now and whilst some make sense (like Kate Moss, Emma Watson, Agyness Deyn), some just seem to come out of nowhere and this latest one definitely falls in to that category.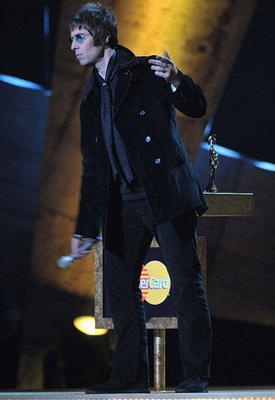 Liam Gallagher has today announced plans to extend his clothing line Pretty Green to include womenswear.
The rock'n'roll bad boy launched Pretty Green last year for men, but claims to have gained a lot of interest from female fans too. He told The Metro, "A lot of girls are asking if we will be doing a range for them and the answer to that is yes, once we have got rid of all the lads' stuff. Everyone likes the quality and fit of the clothes. Its success does surprise me considering I've got something to do with it – there are a lot of people who try to kill things before they even become alive."
Liam previously said, "I won't be putting anything out unless I'd wear it," so maybe he'll be getting wife Nicole Appleton's opinion on this side of things. Are you interested in his latest venture?