Lily Cole Launches Tree Saving Campaign
Lily Cole is Saving Trees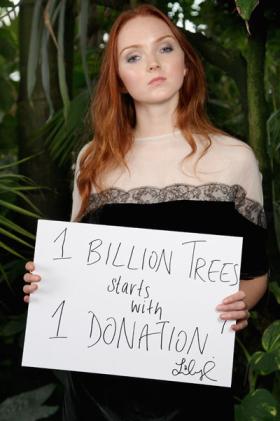 Lily Cole recently launched a sheep-friendly knitwear collection which helped rescued animals. She has now upped her eco credentials by becoming part of the Sky Rainforest Rescue campaign. She was posing yesterday at Kew Gardens in West London to launch the project which is aimed at preserving more than three million hectares of trees in Acre, north west Brazil.
The three year scheme has been launched in conjunction with the WWF and they are calling for donations of £10 to save 500 trees. Lily explained,

"The destruction of the rainforest is having a huge impact on our climate and on the millions of animal and plant species and the millions of people who live there."
I think it's great to see Lily using her position to raise awareness of this campaign. Does seeing celebrities participate in charity encourage you to get involved?
For more images of Lily, just keep reading.