Lindsay Lohan Plans to Launch Clothing Line
On Our Radar: Lindsay Lohan to Launch Clothing Line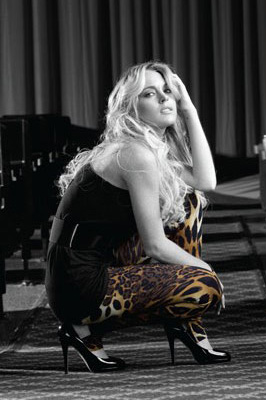 Lindsay Lohan has been tweeting over the festive period about her plans to launch a full clothing line in addition to her 6126 leggings collection. She said, "i need MORE followers i am so sad about this, how can i tell everyone about my 6126 full collection COMING OUT! all clothing."
This year saw a controversial move at the house of Ungaro where Lindsay Lohan was made artistic adviser. Her first collection failed to impress the fashion press, but she held on to her position despite the CEO's recent resignation. She has been producing leggings for several years, so do you think she'll have more luck with her own clothing line?
No more details about her newest venture have been unveiled yet, but we'll be sure to keep you updated!