Lipstick Jungle Fashion & Beauty Quiz: Nothing Sacred
Lipstick Jungle Fashion & Beauty Quiz: Nothing Sacred
The latest Candace Bushnell series continued last night as we got to know and understand the characters a bit more. There was plenty of drama (as well as a spot of eye candy) but how well were you watching? Take our fashion and beauty quiz to test your knowledge on the second episode. If you missed the episode be sure to catch up over at Pop UK.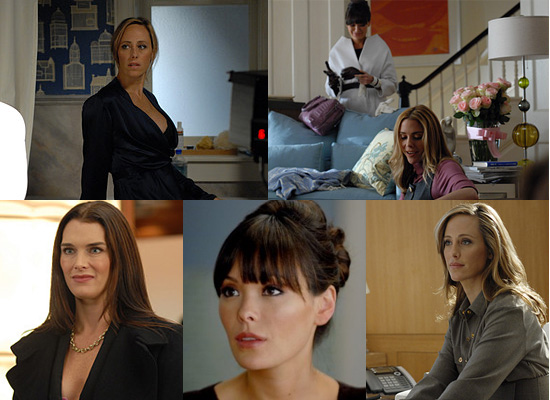 Source
Lipstick Jungle Fashion & Beauty Quiz: Nothing Sacred
How does Wendy wear her hair to the office?