Liz Earle Fragrance
Product Review: Botanical Essence No. 1 From Liz Earle
It's no secret that I'm a huge Liz Earle fan. Besides adorning her face, bath and body products, I often turn to her books for at home remedies and advice on essential oils. So when I heard that she was launching her first ever fragrance after three years in development called Botanical Essence No. 1, I could hardly wait to get my hands on some.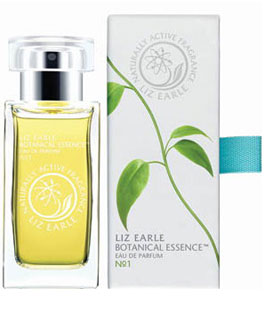 If I'm being totally honest, at first, I found the scent to be a little green, meaning not quite fully developed. It reminded me of Charlie by Revlon, something I wore as a kid. However, if you give it some time, you can appreciate the floral center and crisp, unique dry-down.
This warm and definitely sensuous Eau de Parfum was inspired by Liz's Instant Boost Skin Tonic and is a culmination of 98% natural botanicals grown in France, Turkey, Italy and Indonesia. It contains notes of lavender, bergamot, rose, patchouli, mandarin, bitter orange, lemon, cardamom, geranium, coriander, nutmeg, cedar, vetiver and tonka bean, and is currently available in a 50 ml bottle for £39.50.
In my opinion, the only drawback is the initial heaviness, but I really like the end result and the price-point is more than fair for an Eau de Parfum. Does your favourite skincare brand make a fragrance too?