London 2012 Olympics Fashion and Beauty Pop-Up Shops
Ready, Set, Shop — 10 Olympics Fashion and Beauty Pop-Ups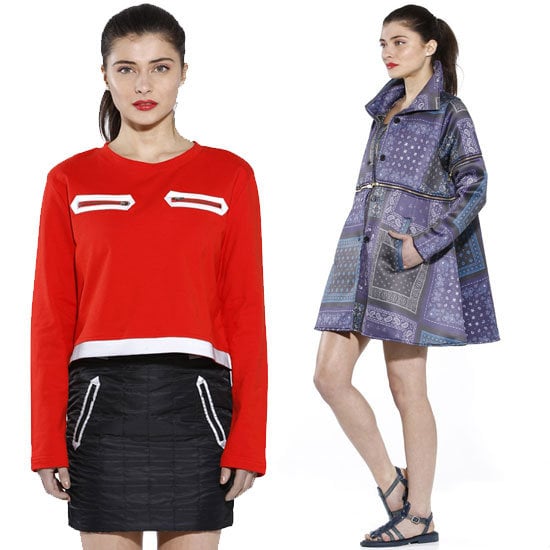 Europe's first Opening Ceremony store opened in London yesterday, one of many temporary shops popping up over the capital in time for the start of the 2012 Olympics. The New York boutique will become a permanent fixture after the Games, as they will take over a Covent Garden shop a couple of doors down in October. This area will become home to Chanel's beauty pop-up next week, with Karl Lagerfeld opening in Selfridges and plenty of other big names heading to Stratford right by the Olympics venues to take advantage of the international footfall. To see what new shopping opportunities are heading our way, just read more.
Chanel
Chanel is opening its first-ever fragrance and beauty store in Covent Garden on July 24, with its entire range on sale over two floors and 1,437 square feet. The boutique can be found in the Market Building in the Piazza and will stay open for six months, complete with a manicure salon plus makeover stations.
Opening Ceremony
Opening Ceremony is also in Covent Garden, at 31-32 King Street, with 3,000 square foot of floor-space and plenty of exclusives, such as the Adidas x Opening Ceremony line, a Topshop collaboration and Olympics-inspired Proenza Schouler items.
Karl Lagerfeld at Selfridges
Karl Lagerfeld is setting up shop at Selfridges' London flagship store from July 24, featuring his signature collection plus his Team Karl Olympics capsule collection which includes tshirts sporting the main man in a suit, tie, and sunglasses ready to hurl a discus.
Victoria's Secret
July 24 also marks the day for Victoria's Secret to open in Westfield Stratford City. The lingerie brand has managed to get that store ready in time for the Olympics, but the flagship on New Bond Street has been delayed and will open shortly afterwards.
Liberty London
Westfield Stratford City is also home to Liberty London, whose permanent base is in an iconic black and white building on Regent Street. The pop-up includes the British store's collaborations with Nike, Barbour and Dr. Martens and is open from May 28 until September 12.
H&M
H&M has opened two sportswear pop-ups in both Westfield Stratford City and Covent Garden's St Martins Courtyard, which are open for ten weeks and include a limited-edition range of red, white, and blue clothing.
Levi's
If it's denim you're after, Westfield Stratford City is also home to a Levi's pop-up, which stocks their latest Commuter line of jeans.
Melissa
Shoes more your thing? Melissa's first ever pop-up is at 15 King Street in Covent Garden.
Radley
Accessories brand Radley has opened its first pop-up shop at Westfield Stratford City, stocking the Spring 12 range and offering a first look at the Autumn collection.
Puma
On July 27 Puma will open Puma Yard in The Boiler House, East London. This Jamaican-themed social club and outdoor space will host concerts as well as stock Usain Bolt-inspired trainers and Bob Marley's daughter Cedella Marley's ready-to-wear collection.
Which pop-up shop are you most excited about this Summer?