London Fashion Week Gets an Extra Day, Valentino Menswear is a No Show
Fab Flash: More Time for London Fashion Week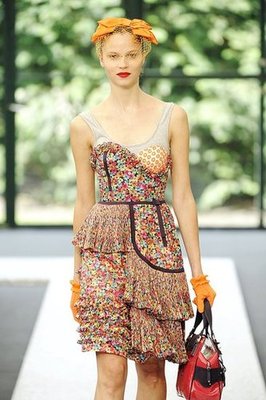 In October it was confirmed that London Fashion Week had been saved. Today, it seems another day might even be added to the fashion showcase as New York Fashion Week will move its start date to the second Thursday of every February.
The future of all the fashion weeks is changing as designers are returning to shows at the tents in order to save money. Also, just today it was announced that Valentino would not be showing menswear during the designated week, instead opting for private commercial appointments.
The change in date for New York Fashion Week will begin in September for Spring 2010 shows. Council of Fashion Designers of America executive director, Steven Kolb, told WWD, "Particularly with the economy, we thought, is there a different way during fashion week that designers can show their collections, that makes it more organized and structured for people who go to shows, and also, is there a way designers can perhaps spend less money?"
The CFDA have made other suggestions including keeping the resort shows closer together, encouraging designers to show in groups at the same venue and advocating presentations over catwalk shows.
Source