Look of the Day: Floaty Florals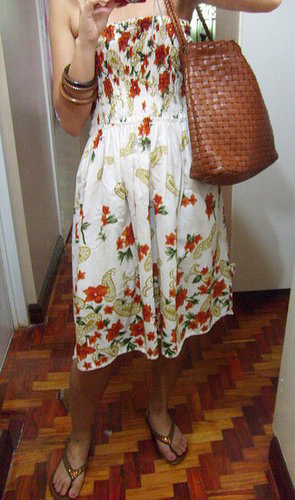 Apparently Summer is in full swing (hard to believe at times) so it's the perfect time to show off that floral look. Florals are going to be here for a while with darker shades taking over for the winter months.
Sugar reader makiwacky knows that you can dress up a floral dress or dress it down. She teams it with brown accessories here for a great Summer day look.
Here's what she's wearing:
Dress, Bangles: a dry goods market in Bali
Sandals: Coconut
Woven leather purse: Nine West