Look of the Day: Leather Look Skirt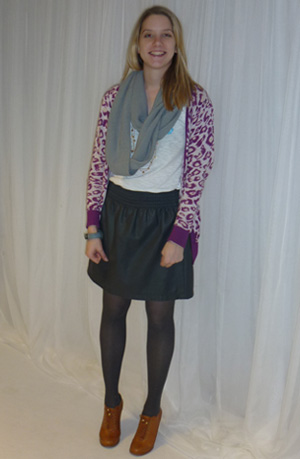 I am now back in London after a very busy few days at The Clothes Show Live. Yesterday, we presented Katie Smith with an award as the first ever Online Stylist winner.
I thought I'd share my final look with you. Earlier in the week I wore paneled leggings and a Winter maxi dress. Yesterday, I went for a leather look skirt with a pair of Mulberry heels. I teamed the skirt with a plain white tee from H&M, a leopard print cardigan from New Look and a snood from Boohoo.