Look of the Day: School Days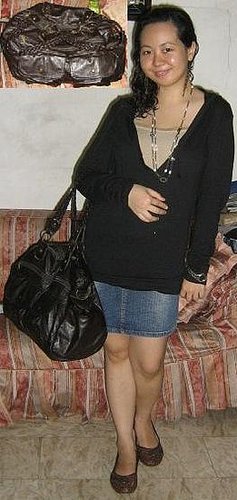 Dressing for school or college can be difficult, particularly when you don't know what the weather is going to be like. Here in England we like to layer items to prepare for the varying temperature.
Sugar reader Bisque opted for layers and a big, oversized handbag for her school look.
Here's what she's wearing:
Black Hoodie: Old Navy
Brown Cami: mom's
Skirt: Bayo
Brown Flats: 168
Bag: HerBench
Necklace: Eastwood
Earrings: Gateway