Look for Less: Carrie's Belt
Look for Less: Carrie's Belt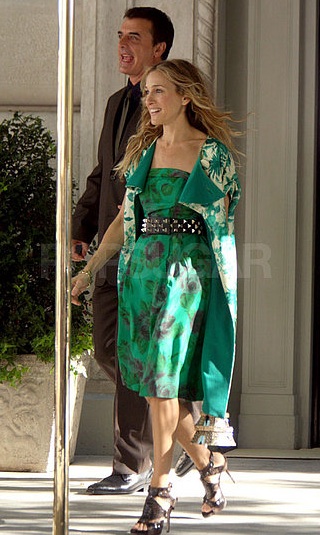 If you've seen the Sex and the City Movie then you'll be aware that this studded belt appears in the movie almost more than Sarah Jessica Parker does. Ok, slight exaggeration but it stars heavily in the film and I'm sure plenty of you will be lusting after it.
Patricia Field styled the belt over a green floral dress (pictured) and a pink prom dress. Field told the Daily Mail, "I use a lot of belts in the movie - they're a great way to add interest to a look."
The actual one used in the movie was vintage so difficult to track down but for a bargain alternative read more



Of course ASOS have copies of all of the best Sex and the City outfits but particularly popular is this pyramid studded waist belt (£15).