Look for Less: Carrie Bradshaw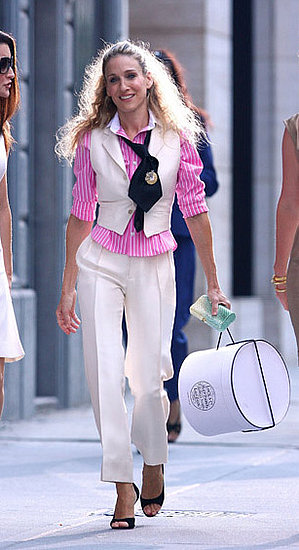 Did you see it yet? Are you seeing it tonight? Without sounding like an Eastenders ad everybody is talking about it and if not the storyline then the amazing wardrobe! Well, not all of us have the same (seemingly endless) budget as Carrie Bradshaw so I scoured the High Street for you so that you can get the look for less.
This specific look is worn by Carrie at the very beginning of the movie when she is walking around New York with Charlotte, Miranda and Samantha. It's probably the easiest movie look to pull off unless you like over the top style. It's a slight twist on classic smart style accessorised with a funky brooch.
See below to get the look for less.