Look for Less: Louis Vuitton Spicy
This season there is a new favourite shoe in the shape of Louis Vuitton's Spicy heels. The shoes which were designed in Marc Jacob's kitchen already have a celebrity fan base which includes Alexa Chung and Victoria Beckham. The tribal sandals retail for £1600, but I have found a very similar pair for a fraction of the price.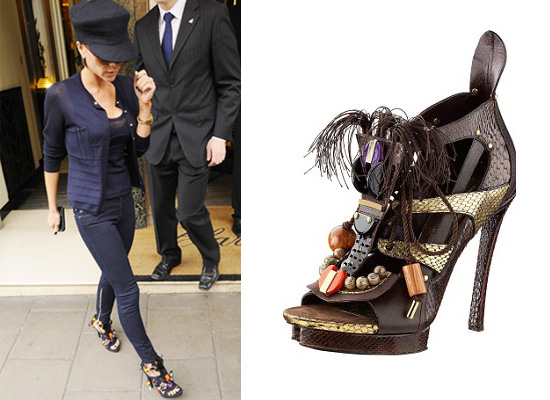 To see the look for less, just read more.
Topshop are always quick to catch on to a high fashion trend and this Spring they have created the primal voodoo platforms (£120). They're a great alternative to Louis Vuitton's iconic shoe and are available in two colours; faux snake skin or red and brown.
Grazia picked the shoe as one of their must-have Spring items earlier this year and I know some of you were pretty excited about them then.
What do you think of the look for less?