The Look of Love: Real-Life Couples in Ad Campaigns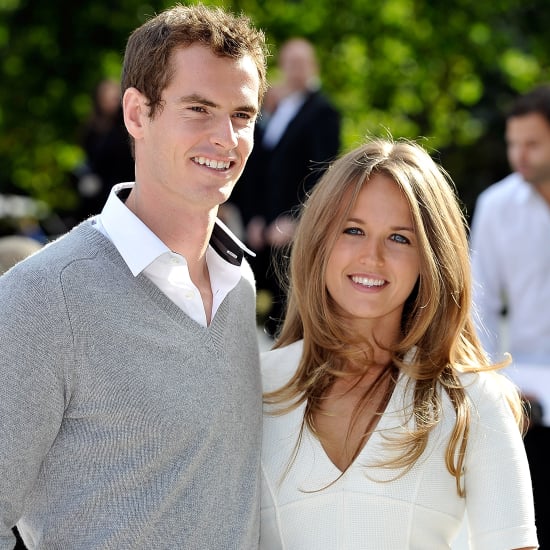 Christopher Bailey loves putting couples in his ads for Burberry, and the latest rumours from across the pond speculate that Wimbledon champion Andy Murray and his stylish girlfriend, Kim Sears, are in mind for the brand's next campaign.
While the British house makes it a policy not to comment on its upcoming ads, a source told The Daily Mail that Murray and Sears are on the verge of becoming the next faces of the house. The brand already seems to like the two — they sat front row at Burberry's Fall 2013 show in London last season, and they both wore Burberry to the Wimbledon Champion's Dinner last week.
If the rumors are true, then Murray and Sears won't be the only couple to have starred in a fashion campaign — let alone a set of ads for Burberry. A look at some other significant others who have starred in campaigns, here.
Sienna Miller and Tom Sturridge: Burberry

Photo courtesy of Burberry
Just this month, Burberry announced that actors Sienna Miller and Tom Sturridge (who are engaged to be married and have a daughter named Marlowe) would appear in its Fall 2013 campaign. Both the Fall collection and the campaign itself are named Trench Kisses, so it's only natural that these ads would depict the two making out.
Anja Rubik and Sasha Knezevic: DKNY Original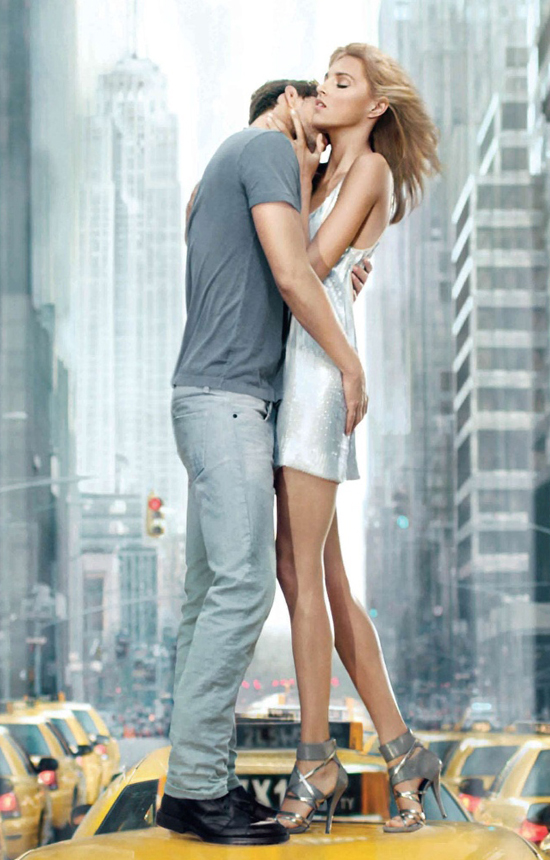 Photo courtesy of DKNY
Supermodel husband-and-wife team Anja Rubik and Sasha Knezevic stopped traffic — literally — when they posed in the campaign for DKNY's woman's fragrance, Original, in 2011. They even staged a real-life reenactment of the moment, letting photographers catch them kissing in person.
Nacho Figueras and Delfina Blaquier: Ralph Lauren Romance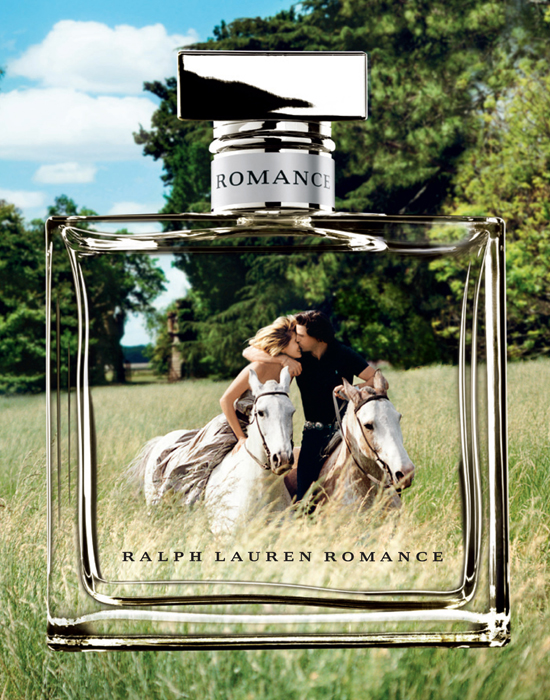 Photo courtesy of Ralph Lauren
Argentinian polo player Nacho Figueras has starred in more than his fair share of Ralph Lauren ads, but in May 2011, the brand announced that both he and his wife, Delfina Blaquier, would become the faces of its women's fragrance, Romance. "We are so honored that Mr. Lauren chose us to represent the Romance fragrance and that he sees in us a real-life happy couple, symbolic of his vision of romance," Delfina said in a statement.
Olivia Palermo and Johannes Huebl: Mango

Photo courtesy of Mango
Neither Olivia Palermo nor her working model boyfriend, Johannes Huebl, are strangers to posing for the camera, so it must have been easy for them to star in this Fall 2010 campaign for the Spanish megabrand Mango. "I was [nervous] at first; it was really embarrassing," Palermo said shortly after the shoot. "But then I remembered it was just him, and I could just be normal — so then it was really fun."
Victoria and David Beckham: Emporio Armani Underwear

Photo courtesy of Emporio Armani
Perhaps the most famous real-life couple to star in an ad campaign are Victoria and David Beckham. The two got intimate in their, well, intimates for an Emporio Armani underwear campaign in Spring 2009. The two starred in separate campaigns before their joint ads came out, and Giorgio Armani said he cast them because he "wanted to work with someone who would make a real impression."
Jon Hamm and Jennifer Westfeldt: Gap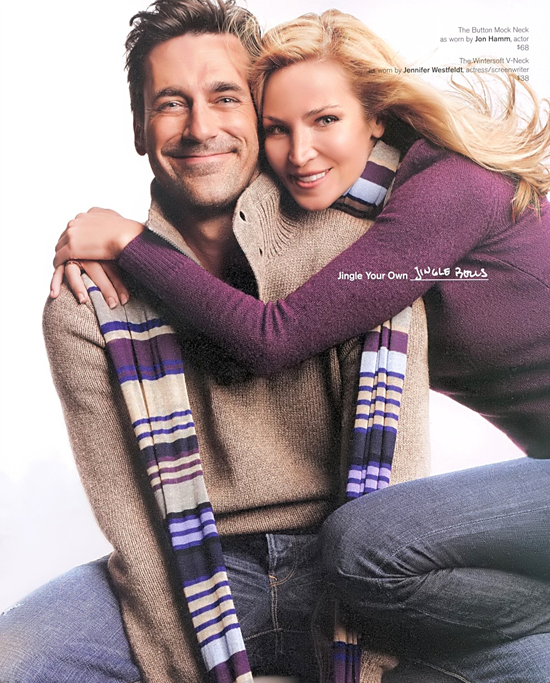 Photo courtesy of Gap
Both actors looked cozy — with each other and with their warm knit sweaters — in Gap's Holiday 2008 adverts. At that point, they'd already been dating for 11 years, so it's easy to see why they looked so comfortable with each other.