Louis Vuitton Launches New Leather Neverfull Bag in the UK
Carry Colour With Louis Vuitton's New Leather Neverfull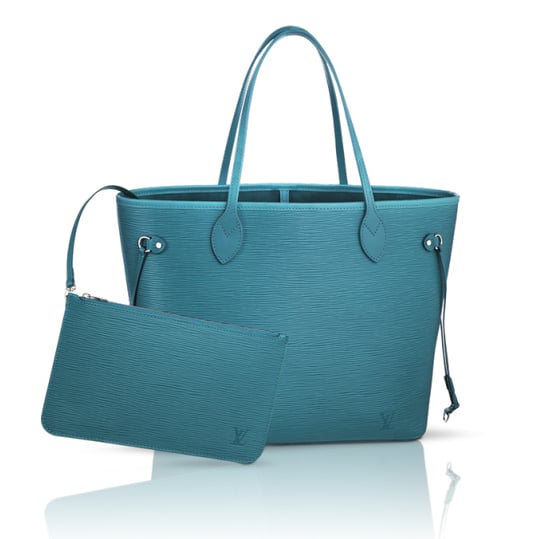 The popularity of the Louis Vuitton Neverfull tote is no secret — odds are you've passed one or two being carried on your way to work. And with its cavernous interior, versatile side drawstrings to adjust the shape of the bag, and impeccable construction (this is Louis Vuitton, after all), it might just be the perfect carryall.
So you can imagine our excitement when we learned that for the first time, the iconic French brand released a collection of Neverfull totes in a dazzling array of colored Epi leather. Now, you may be asking what's so hot about Epi leather, especially since it's ribbed and structured rather than soft and supple. That raised texture means that it can withstand a beating (read: this bag knows how much it's going to be used, and it's ready to last a lifetime).
But the best part about this new collection just may be the colours. You can now get a Neverfull in seven hues, from bright blue to deep red and brilliant orange. If there's a way to add an instant burst of chromatic personality to your outfit, this is it. We love the idea of the blue for Summer — perfectly paired with a white sundress — but if you're looking to get a little more mileage out of your bag, we could totally see carrying the purple or red Neverfull straight into Autumn.
Priced at £1,160, these bags certainly aren't inexpensive, but remember how we said they would last a lifetime? Consider the investment and browse the full collection in stores and online, available now.

Neverfull MM (£1,160)

Neverfull MM (£1,160)

Neverfull MM (£1,160)
Photo courtesy of Louis Vuitton