Louis Vuitton Names Nicolas Ghesquière Artistic Director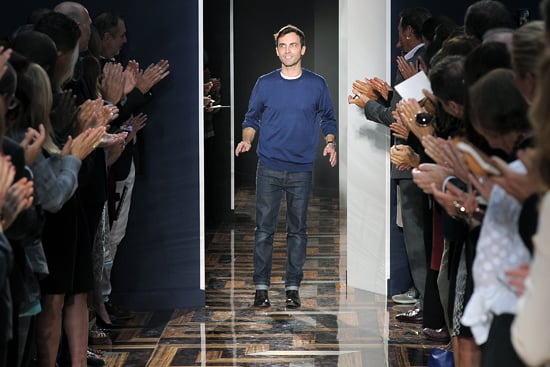 Nicolas Ghesquière has finally found a new home. A full year after leaving Balenciaga, he's been named artistic director of Louis Vuitton, replacing Marc Jacobs.
"Louis Vuitton has always incarnated for me the symbol of ultimate luxury, innovation, and exploration," Ghesquière said in a statement to WWD. "I am very honoured of the mission that I am entrusted with and proud to join the history of this great maison. We share common values and a vision."
In early October, the house denied rumours that Ghesquière would take up the reins at the house, saying that no official decision had been made. Today, however, the official word is that the 42-year-old designer will bring "a modern creative vision to the house's women's collections, building on the values of refinement, savoir faire, and extreme quality."
Ghesquière had been the creative director of Balenciaga for 15 years before he left that house last November and was eventually replaced by Alexander Wang.