Love it or Hate it: Agyness Deyn
I hate to say it, in fact, it's almost a cliche to say it and it sounds like I'm leaping on a band wagon but I think I'm over Agyness Deyn. Before she was this girl-next-door who dated her Hull boyfriend and went to the North for cheap facials but since she started dating The Strokes' Albert Hammond Jr it's just not been the same.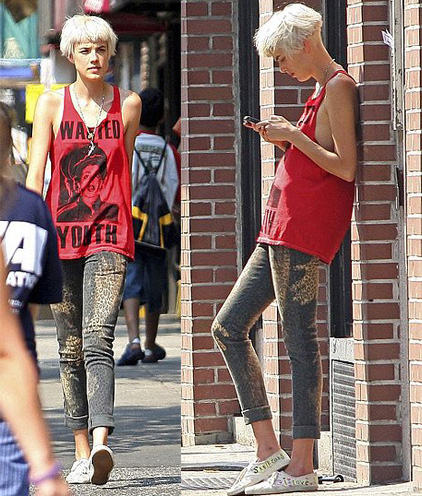 I am not sure about her new haircut and it seems she has made some strange fashion choices too. Here she is in New York wearing jeans with a leopard motif and a red vest. What do you think?