Love it or Hate it: Faith Cooture Heels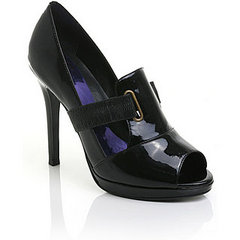 Some items leave me slightly confused. I can't decide if I really love them or really hate them and unfortunately these heels by Faith (£70) fall in to that category. The less said about the name 'cooture' the better but they're quite a quirky style and are definitely a twist on a standard pair of black heels.
Maybe you can help me decide, do you love or hate them?