Love it or Hate it: Marc Jacobs Backward Heel Shoe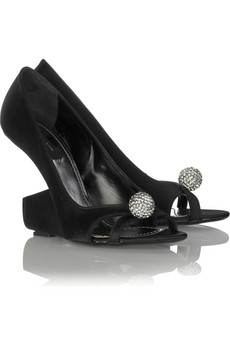 It's great to see so much creativity with shoes this season as designers play around with the standard heel shape. However, has Marc Jacobs gone one step too far with the backwards heel?
This pair with a jewelled bobble are £545 from Net-a-Porter. I think I'd struggle to walk in them! Do you love, or hate them?