Love it or Hate it: Smythson Maze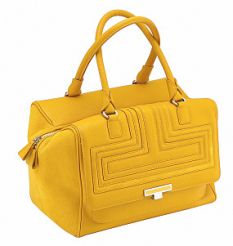 Despite saving money by holidaying in the UK and wearing H&M beachwear Samantha Cameron has designed a £775 bag for Smythson. Her previous bag the 'Nancy' sold out in just three weeks and was loved by many celebrities so she is hoping for the same success with her latest design, the 'Maze'.
Maggie Gyllenhaal and Jennifer Connelly have already ordered the bag for themselves but do you think this design will be as well received?