Love it or Hate it: Trousers with Braces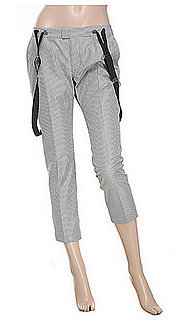 Androgynous fashion nearly always appears on the catwalk and trousers with braces made an appearance this season at Paul Smith. This is one of those trends that I like the idea of but when it actually comes to wearing them I find myself looking slightly ridiculous (much like wetlook leggings).
A common complaint is that they look quite absurd if you have even the slightest hint of cleavage as the braces tend to stretch over the top.
This pair are £200 by Paul Smith. But what do you think of trousers with braces?