Luella Bartley Writes a Style Guide
On Our Radar: Luella Writes Style Guide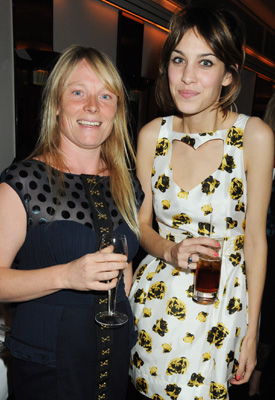 If you've been wondering what Luella Bartney has been up to since the close of her label last year, I have some exciting news for you. The fashion editor turned designer has been working on a style guide entitled Luella's Guide to English Style.
Ms. Bartley picked up an MBE in the Queen's New Year Honours list last week which was much deserved and now her book has a release date. The style guide is due to be unveiled at the start of London fashion week in September.
A spokesman for the publishes, Fourth Estate explained, "Unfortunately she couldn't deliver on time before but now we've decided on September. She's doing all the writing herself. It's a style guide. It's not going to be just a book about fashion. It's a work of social anthropology."