Luxury Brands Online Shopping Poll
Should All Luxury Brands Be Available Online?
Net-a-Porter was a real pioneer for luxury online shopping. It was the first place to ship designer brands around the world, back when people thought it was crazy to buy such expensive pieces without physically seeing them first. Since then, many luxury labels have made ground online with most having their own e-commerce sites.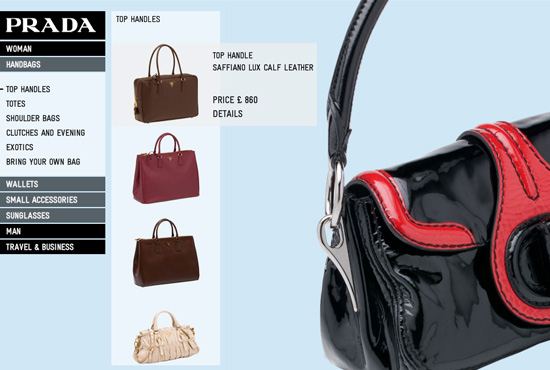 Prada is one of the most recent to add an online store to their website offering a small amount of goods from their current collection including shoes and bags. Other similar names like Chanel are still reluctant to follow suit. Karl Lagerfeld once said, "I don't believe in selling luxury online because shopping is pleasant. E-commerce deprives people of the pleasure of shopping in beautiful shops.(Online) there are too many fakes, too many copies." Do you agree with Karl, or should all luxury brands be available online?