Luxury Labels Make Cuts for Credit Crunch
Fab Flash: Credit Crunch Catches Chanel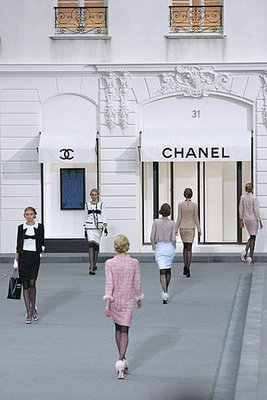 Karl Lagerfeld recently revealed that he has had to make personal cuts to cope with the recession but it seems the cuts might now stretch to his luxury label, Chanel as the supposed recession-proof industry begins to feel the burn.
It has been announced that 200 jobs will be cut citing a steep decline in sales throughout 2008 as the reason. The cuts are being described as the worst since Coco Chanel fired all of her staff at the beginning of the war in 1939. Just last week the label announced a premature end to it's global art installation which was supposed to come to London in 2009.
Other luxury design houses are also feeling the burn at the moment. LVMH has delayed the opening of a new Louis Vuitton store in Tokyo whilst Prada have been forced to use posters advertising sale cuts at their Milan store. I wonder what impact all of these cuts will have on the Autumn 2009 collections?