MAC Viva Glam and Lady Gaga Launch "Glam This Way" Digital Campaign
Get in the Glam With MAC and Lady Gaga's New Digital Movement
As part of her ongoing work with MAC's Viva Glam campaign, Lady Gaga has enlisted her little monsters in a new digital, interactive effort that just launched on the VivaGlam site. The campaign, dubbed "Glam This Way," gives MAC and Lady Gaga fans the chance to raise HIV/AIDS awareness among those in their own social networks.
One of the coolest things about the campaign is how the company plans to celebrate the efforts of those who join; Lady Gaga's friend and stylist Nicola Formichetti will create a couture design composed of fan images, which Gaga will wear in the Fall. Cool, right? You can find out how to become a part of Gaga's movement (and see my "Total Glam") when you read more.
Visit VivaGlam.com and click the "Join Now" icon.
Follow the sign-up instructions, and upload a photo of yourself. Your image will then turn into a sequin (a sequin!) and join the images of other fans who have joined the movement.
Share the Viva Glam message on Facebook, Twitter, and any other social networking sites. By spreading the word and encouraging others to join the movement, your image will become more prominent on the site, and your "Total Glam" will become larger, like so: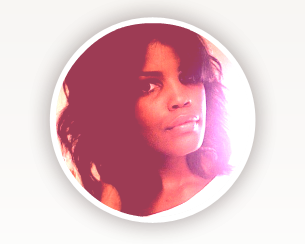 I'm in the Glam! Whether you're a MAC fan, a Lady Gaga fan, or just a fan of doing good, this is a fun, easy way to bring attention to a worthy cause.

Source: Get in the Glam With MAC and Lady Gaga's New Digital Movement