Makeup Colors That Look Good on Everyone
3 Makeup Colors That Work For Just About Everyone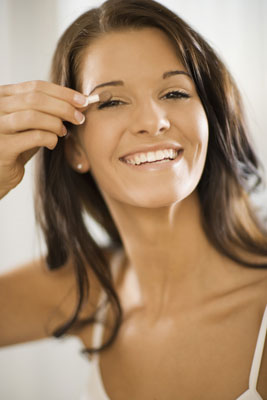 With countless makeup products, colors, and textures from which to choose, a visit to the department store or drugstore can be a dizzying (not to mention, harrowing) experience. Jillian Dempsey, celebrity makeup artist and Avon's global creative color director, has a few suggestions on how to make it all the more easy. If you're new to makeup, or if you're just looking for a few ways to simplify your routine, check out Jillian's fool-proof tips below:
Lip color: "I think pink-nudes are always really safe for everyone," says Jillian, who adds that almost every single line out there has this universally flattering lip shade available in its collection.
Eye shadow: "For the eyes, I think everyone can wear a variation of taupe," she explains. Choose a deeper or warmer shade to customize your coloring.
Eyeliner: When in doubt, go brown. "Who can't wear brown eyeliner? It's not as scary as black, and it's easier to wear," Jillian says. Again, just customize for your skin tone. If you have darker skin, for instance, go for a rich chocolaty shade.