Marc Jacobs to Launch Plus Size Luxury Clothing
Marc Jacobs Leads the Way for Luxury Plus Size
There were rumours last week that Marc Jacobs was going to be the first luxury designer to launch plus size clothing after it seemed that Robert Duffy confirmed it on Twitter.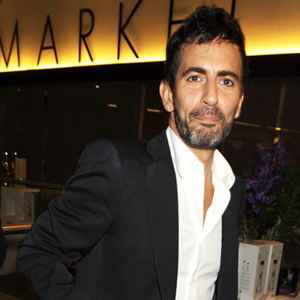 He tweeted, "Listen, we are in the very beginning stages of talking to a partner about plus sizes. Relax. It won't be based on the collection line."
News reports this weekend were abuzz with talk of the new line as most luxury labels don't offer anything bigger than a size 14. It is expected to take at least a year for the collection to be ready which is sure to lead to much speculation.
There has been a lot of talk of so-called "plus size" over the past twelve months. Most recently, when BNTM judge Julien Macdonald commented, "A catwalk model is a size six to eight. If you're a size 14 in a room full of size eights – you're in the wrong room."
Do you think it's a good idea for luxury brands to embrace plus size, or is it being treated with too much novelty?