Marc Jacobs Perfume Ad Gets Banned In the UK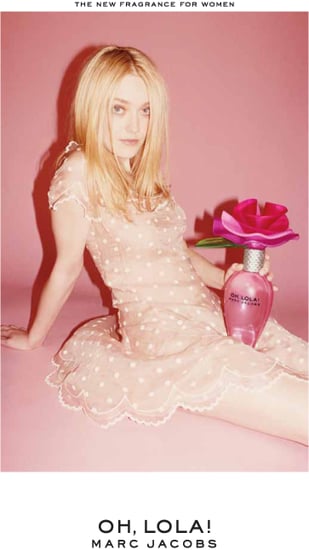 UK advertising censors weren't pleased with the way Dakota Fanning, 17, was shot for her new Oh, Lola! print campaign, and have duly banned the ad from appearing in magazines nationwide. "We considered the ad could be seen to sexualize a child," the Advertising Standards Authority said in its ruling, according to WWD. "We therefore concluded that the ad was irresponsible and was likely to cause serious offense."
The photo in question is above, and there is something a little Lolita-esque about it (Lolita in the pop cultural sense, not in the actual Vladimir Nabokov novel sense). However, and as unfortunate as it may be, "sexy" teenage girls are far from a new thing in advertising. But what do you think, though? Was it an overreaction to ban this ad, or should we be working to decrease the sexualization of young women however we can?