Mary Kate and Ashley Olsen Design Sunglasses for Spring 2010
On Our Radar: Olsens Launch Eyewear for Spring
The Olsens are often spotted out and about in sunglasses, so it makes sense that their next move in the fashion industry should be to introduce eyewear. It has just been announced that the stylish twins will team up with Linda Farrow eyewear for Spring 2010. Initially there will be four styles: a classic metal aviator, an oversize square frame, vintage-inspired brow-line rims and a pair of round shades taken from the Sixties. Ashley explained the shape choices, "We tried to find certain pieces that look good on more than one face, to pay close attention to how they fit certain faces and make them wearable at the same time."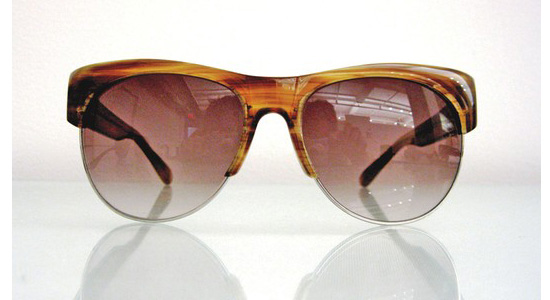 To find out what Mary Kate had to say, just read more.
The sunglasses will form part of The Row range and will retail from $325 to $390 (about £205 to £245). Mary Kate explained that the process hasn't been as straight forward as they thought.

"Designing eyewear was definitely more complicated than we thought, and of course we wanted to be extremely hands-on. From what I understand, the first year with eyewear is figuring out what the process will be like for us specifically. I think everyone does it differently, whether it's looking through old materials or archives or working with drawings and measurements."
Are you excited to hear about this label expansion?