Mary Portas Launches Chain of Charity Shops Across UK
Fab Flash: Mary Portas Launches Charity Shop Chain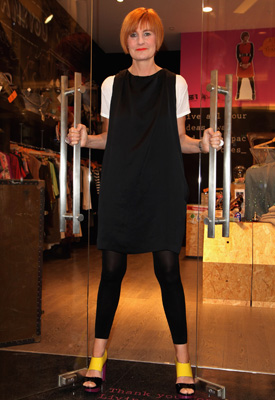 Earlier this year, Mary Portas had great success with her Living and Giving shop at London's Westfield. Now she has decided to take things one step further by launching her own chain of charity shops. The first permanent shop opened in Edinburgh this week with five more planned across the UK.
Mary explained her plan to the Guardian where by she aims to encourage shoppers to buy second hand rather than going to cheap High Street stores. "I don't think there's any shop which looks as cool and as fabulous as this. The whole concept is how do we rethink the charity shop and create a business model that has real potential in the next 10 to 20 years."
The Edinburgh shop was packed with donations from Ralph Lauren, Carol Smillie, Jamie Oliver and Grazia magazine with plenty of designer bargains to be found. As the London store took an amazing £109,000 in three weeks, I'm expecting this to be a very popular move! Mary's latest venture will be giving money to Save the Children.