Matthew Williamson to Collaborate with H and M for Summer 2009
On Our Radar: Matthew Williamson for H&M
This morning it has been announced that Matthew Williamson will create a capsule collection for H&M for Summer 2009. Hot on the heels of Rei Kawakabo of Comme des Garcons who launched a capsule collection just a few weeks ago, Williamson will produce mens and womenswear for the High Street store. The womenswear will debut on 23rd April and then May will see Williamsons first ever foray in to menswear.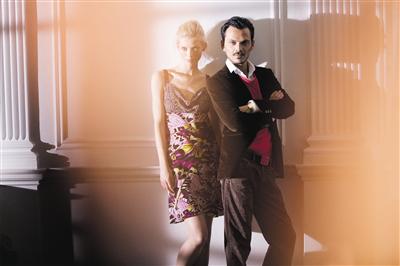 He commented,

"It is an incredible opportunity to be working with H&M, creating a 'Matthew Williamson for H&M' capsule collection. I love the fact that H&M have created a new phenomenon in fashion through the pioneering concept of collaborating with high-end designers to create one-off limited edition capsule collections. I am thrilled that my creations for H&M will be accessible to and hopefully enjoyed by so many people around the world."
Williamson already designs a small collection for Debenhams and recently resigned from his position at Pucci to focus more on his own line. I am very excited to hear about this collaboration and can't wait to see what he will design. I think it will translate well to the High Street too. What do you think?
.