Matthew Williamson London Fashion Week
Fab Flash: Matthew Williamson Joins the London Party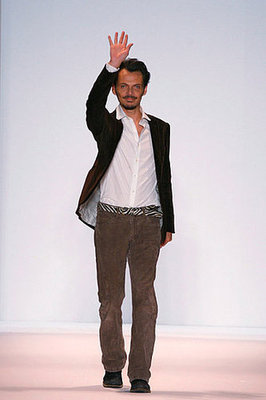 There is more exciting news for London Fashion Week this morning as the fashion showcase prepares to celebrate it's 25th anniversary. Just last week I told you that Burberry Prorsum was returning home in September to present the Spring collection in the British capital. Well, now Matthew Williamson has also announced plans to bring his designs to London.
Matthew, who recently launched a collaboration with H&M, usually presents his collection in New York. He told WWD, "We were so impressed with the momentum that's building and the BFC's plans to mark the anniversary that we decided to show in London. It's a landmark season for London Fashion Week and we want to join in the celebrations."
The Manchester born designer will be in London next week as he prepares to judge the Graduate Fashion Week students. With all of these big names returning to the capital, surely Stella McCartney will be the next to follow suit?