Maybelline Vibrating Mascara
Beauty Byte: Maybelline Offers Vibrating Mascara To The Masses
Move over expensive designer cosmetics, the news is out that Maybelline is launching a vibrating mascara for about a third of the price! Define-A-Lash Pulse Perfection, will be available to the masses this July in the States and later on in the Summer in the UK.
Last year, the big news in mascara came first from Estée Lauder with the release of TurboLash. A few months later, Lancôme launched Ôscillation and recently, Prescriptives came out with Motor-Eyes. All of the items have sold so well that Lancôme is actually set to release a waterproof version next month. Maybelline however, wanted to be the first to create a competitive product that everyone could afford and enjoy.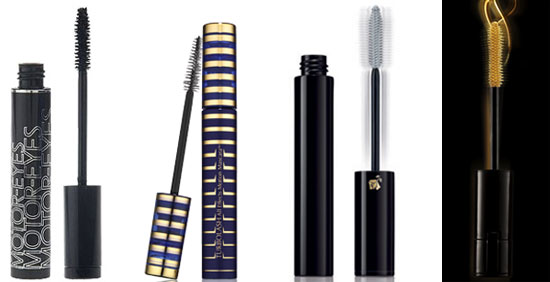 To hear what Serena Giovi, Vice President of Marketing for Maybelline has to say and for more details on Define-A-Lash Pulse Perfection, read more.
Serena Giovi said,

"We are always researching what consumers want and we felt this was a great opportunity to bring a new technology and innovation to the marketplace. The vibration aims to mimic some of the best tricks women use when applying mascara, such as wiggling and zigzagging the mascara brush to achieve length and thickness. Pulse Perfection has been designed to deliver 7,000 vibrations per minute with each battery said to last for a minimum of 130 days."
From what I understand, the mascara is powered by a battery and it vibrates gently in a horizontal motion. The goal is for each hair to be coated from root to end, creating fuller and thicker lashes. Also, it will be available in two shades: very black and blackest black, and very black will also come in a waterproof version.