McLaren Voices Concerns for Faux Seditionaries Pieces
Fab Flash: McLaren is Concerned by Fakes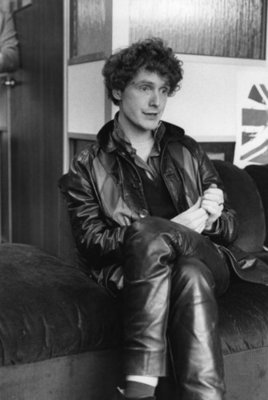 Malcolm McLaren is concerned that some of the items currently circulating under the Seditionaries label are fake. The punk label was founded by McLaren and Vivienne Westwood in the '70s when they were selling pieces on the Kings Road.
More specifically, McLaren is today accusing Simon Easton of selling a significant amount of fake Seditionaries designs to unwitting clients
McLaren told WWD, "I would never have thought 30 years ago when I was making this stuff on my kitchen table that someone would want to copy it like a Goya or a Van Gogh."
The problem came to his attention when the artist Damien Hirst bought £80,000 of fakes from Easton. He was selling through Ebay although they have since canceled his account. Easton is yet to comment.