Meet the Designers Behind Topshop's Next Collaboration
Meet the Designers Behind Topshop's Next Collaboration
Topshop recently announced that it's renewing its collaboration with the young British label Meadham Kirchhoff. Hitting stores on 21 November, the collaboration is inspired by an imaginary band. Although this would be their fourth partnership, we thought we'd help you get to know the label even more. Herein, more information about the designers behind Meadham Kirchhoff, their quirky clothes, and what you can expect from the upcoming collaboration.
The Founders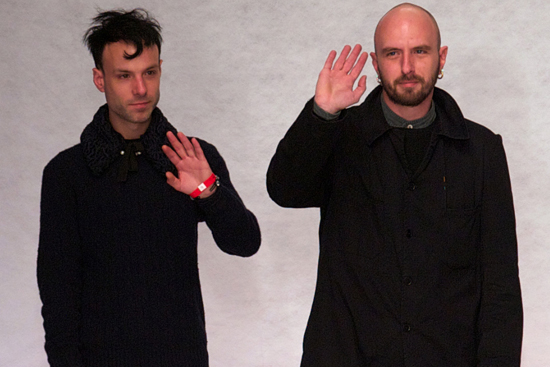 Edward Meadham and Benjamin Kirchhoff met and became friends while studying fashion at Central Saint Martins in London. They graduated in 2002 and started their womens wear brand in 2006.
The Clothes

The designers have said that they "do not to have a signature but rather a handwriting. We like to tell stories in different ways." Their collections are wildly varied, referencing everything from the Victorian Age to The Addams Family, but they do show a penchant for baby-doll dresses, pattern mixing, and anachronistic mashups.
The Awards

Their talent has been highly lauded: Meadham Kirchhoff won the emerging talent award at the British Fashion Awards in 2010 and were also short-listed for the BFC/Vogue Fashion Fund in 2012.
The Collaborations

In one of their previous collaborations with Topshop in 2010, they created some seriously deconstructed street wear that involved heavy doses of sequins and lace. They've also created nail appliqués for Nail Rock and just last year did a capsule collection for Amazon UK.
The Cherrys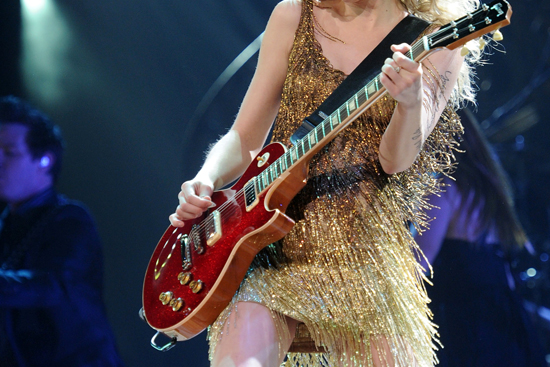 Their upcoming collaboration with Topshop is inspired by a fictional all-girl band called The Cherrys. (Elle UK reports that there are four mini ranges in the collaboration inspired by each of the imaginary ladies in the band: Cherry Cherie, Cherry Satanica, Cherry Pikka, and Cherry Blossom.)
"It's a bit Spice Girls, a bit Marilyn Manson, and a bit Jem and the Holograms, with a large dose of Kembra Pfahler," Meadham told the magazine.
Source:
Getty
and Topshop