Meghan Markle's Outfit For Archie's Christening 2019
Meghan Markle Is Simply Stunning in a White Dior Outfit For Archie's Christening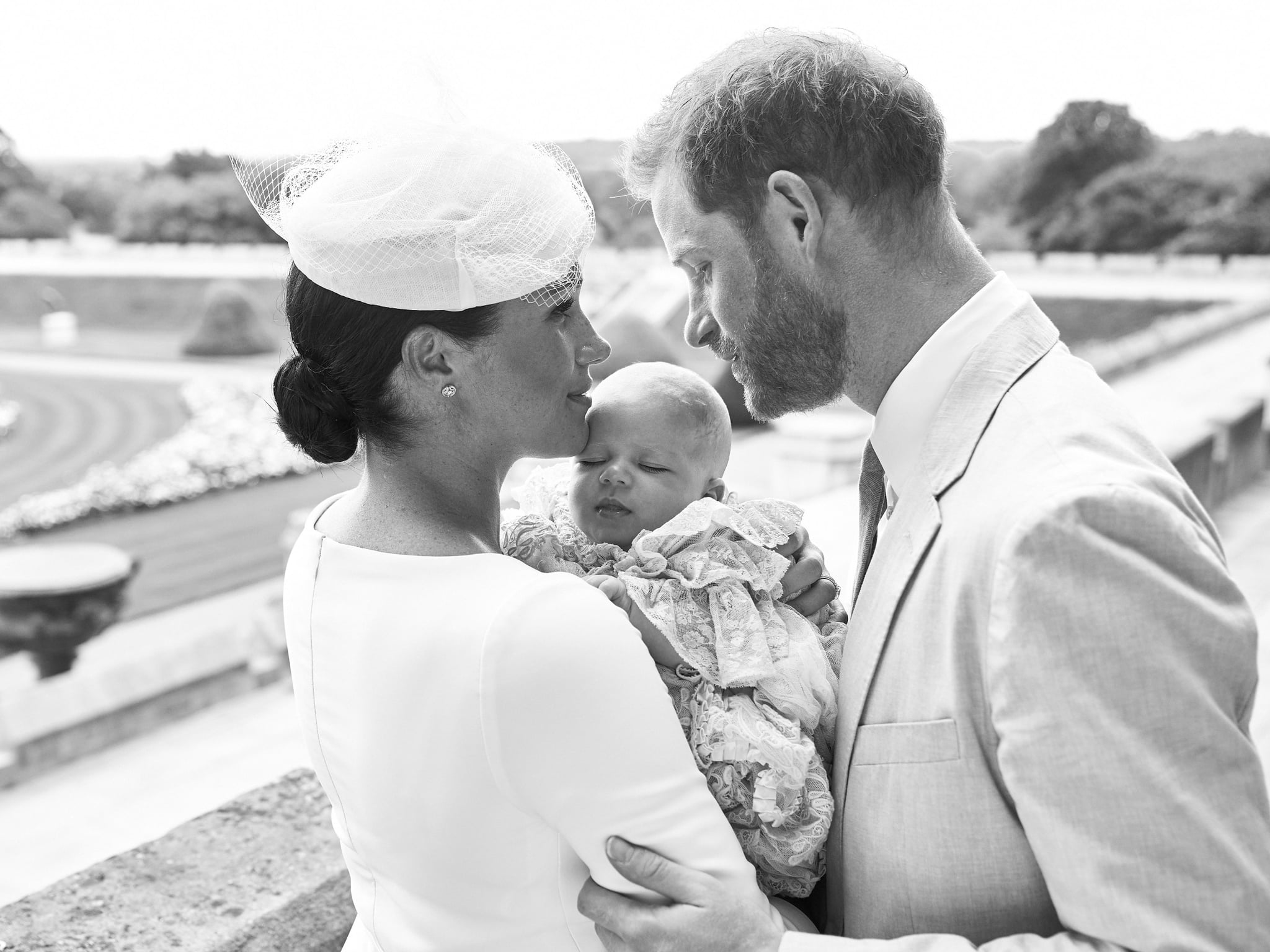 Meghan Markle was the picture of elegance in a Dior dress at her son Archie's christening on July 6. The new mom, joined by husband Prince Harry and their family members, smiled for an official portrait and we couldn't help but gaze at this glimpse of her gorgeous outfit.
Much like her sister-in-law, Kate Middleton, Meghan stuck to tradition and wore white for the christening. This colour is a symbol of purity and new beginnings — perfect for Archie's special day. She paired the three-quarter sleeve dress with a matching hat and, of course, her sparkling engagement ring.
Harry, on the other hand, went with a similarly light colour palette and wore a grey suit, blue tie, and brown shoes. Little Archie wore the same gown his cousins Prince George, Princess Charlotte, and Prince Louis all wore for their respective christenings. Get a peek at the family's simply spot-on outfits in the photos above and below.